Our newest machine the multione loadall out on a recent job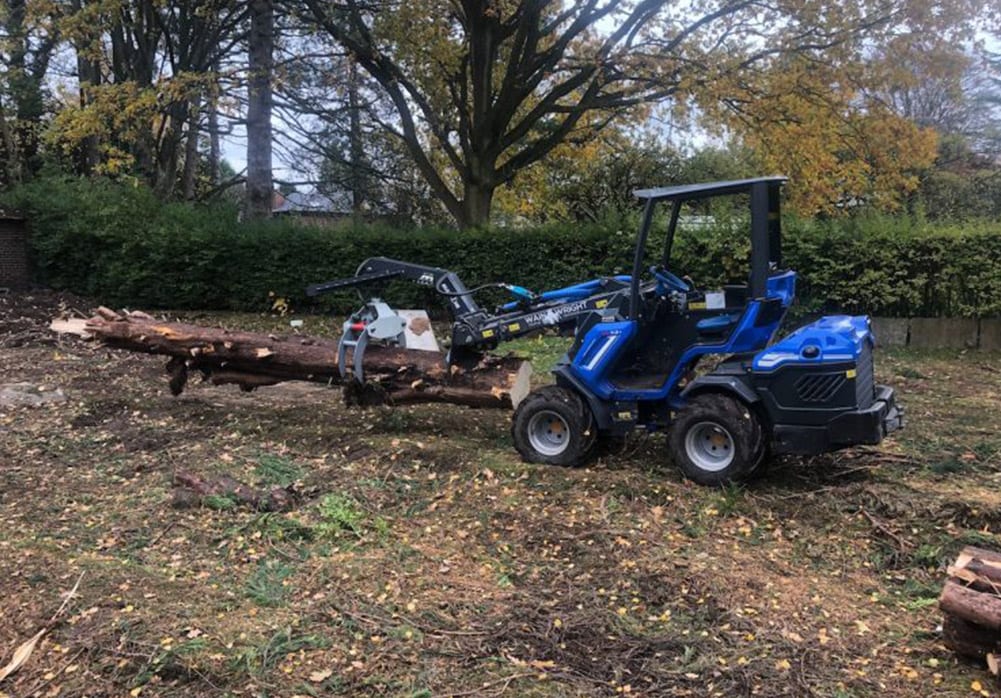 Multione with Timber Grab
Our most recent purchase the MultiOne 7.3+ loadall machine has become a highly valued asset recently.
It has saved us countless hours on domestic and commercial contract, helping move timber in large chunks too heavy to move by hand and saving hundreds of steps for the lads by dragging large piles of brash.
We have also hired the machine and operator out on contract to several clients these have been for moving large timber to a location to be collected by a timber truck to collect and with the flail accessory we have flailed back a large area enabling the improvement of the space and saving the client hours of manual strimming.
This machine is for larger contracts which require large timber and waste to be removed or moved around site, we will also be hiring out the machine with an operator to any contractor or customers who may require it on site.
The MultiOne has multitude of different attachments that can be purchased we have the general purpose bucket to help us deal with all types of soil and muck, pallet fork with hydraulic clamp to enable us to clear timber from our work sites and move bags of split fire wood around our storage facility, a Flail Mower for cutting efficiently long grass and small scrub and just last week we have collected a custom made Log Grab with a hydraulic rotating grab which is capable of grabbing and lifting over 1ton
With a 35hp engine and lifting capacity of 1tn this machine is capable on any large construction site and with a width of 1130mm (3.7ft) it is also at home on domestic properties.