If you follow our Facebook or Instagram page you are certain to have come across Jet the Wainwright mascot.
Jet is a black, male whippet.  He is certainly a character, he likes nothing better than to lie in a patch of warm sunshine and sleep for most of the day.  Occasionally he will come out for a stretch and wander around but you will be hard pushed to get him out of the truck if the weather is cold or if it's raining.
He has travelled all over the North West of England but his favourite places are his walks along the Cheshire footpaths near Dunham and Altrincham.
He does have short bursts of activity for when he runs he is lightning fast and even Usain Bolt might struggle to keep up with him over a short distance.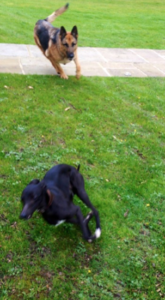 Jet corners well especially when being chased by Troy the German Shepherd in Swettenham, Cheshire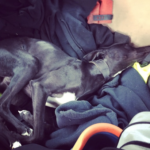 Sleep running in the back of the truck in Wilmslow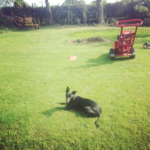 Jet relaxing on a warm September day on the Vicarage lawn at Alvanley, Cheshire.