Stump removal machines for all sized tree stumps
Leading experts in removing tree stumps with over 30 years experience
Our Machine Specifications
Wainwright Tree Stump Removal has the machines and the expertise at its disposal to penetrate the most difficult nooks and crannies.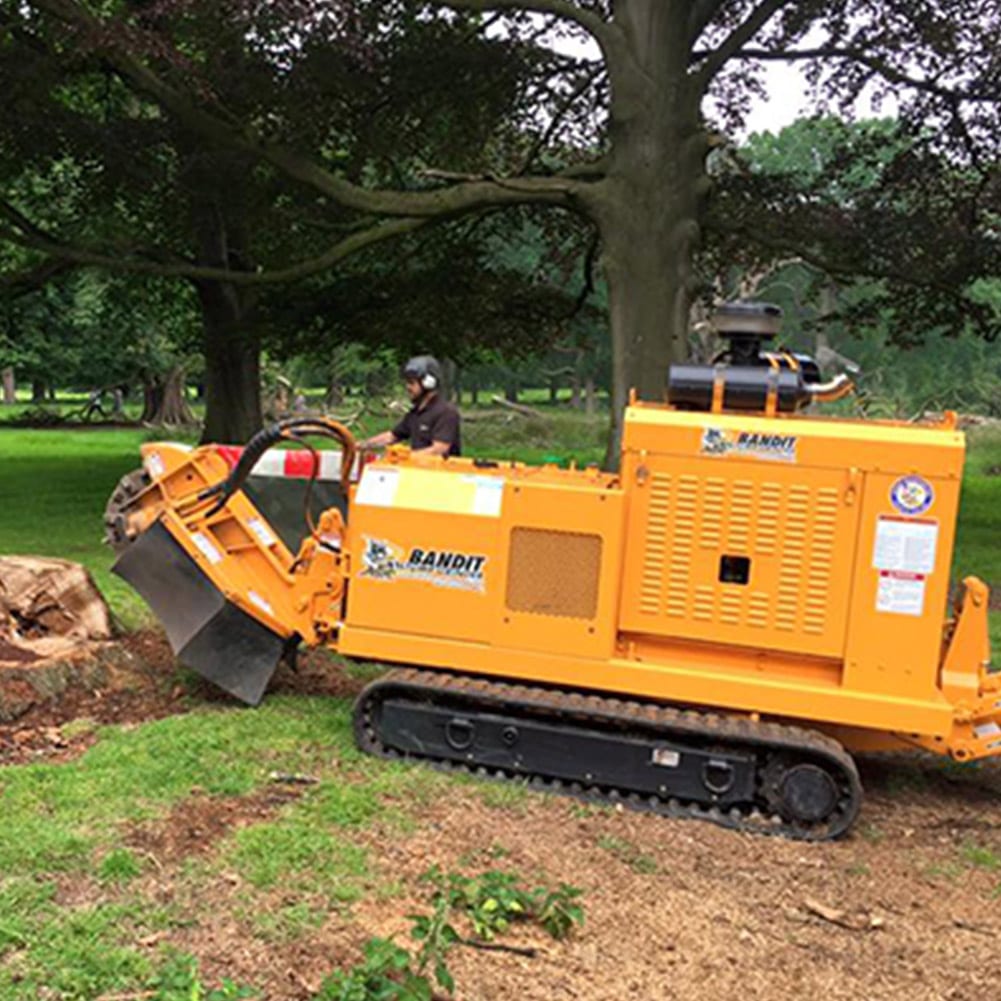 BANDIT 2900
Details
The Bandit 2900 Track delivers big horsepower and grinding power in a package that retains a good deal of maneuverability.
Dimensions
Length: 161″ (408.94cm)
Width: 40″ (101.6cm)
Height: 75″ (190.50cm)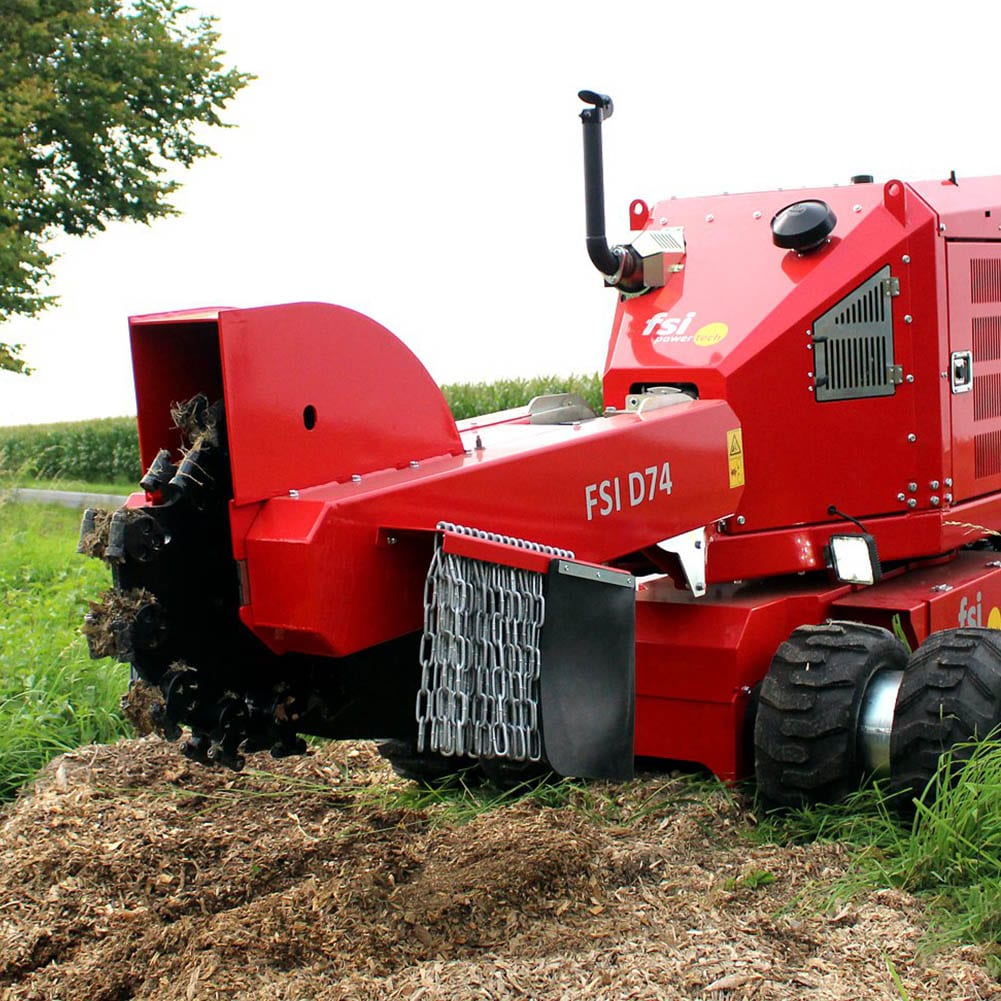 FSI D74
Details
4-wheel drive and radio remote control, makes the D74 REMOTE your ideal partner for the cutting of tree stumps.
Dimensions
Length: 125.9″ (3.2m)
Width: 36.5″ (92.71cm)
Height: 59.4″ (1.51m)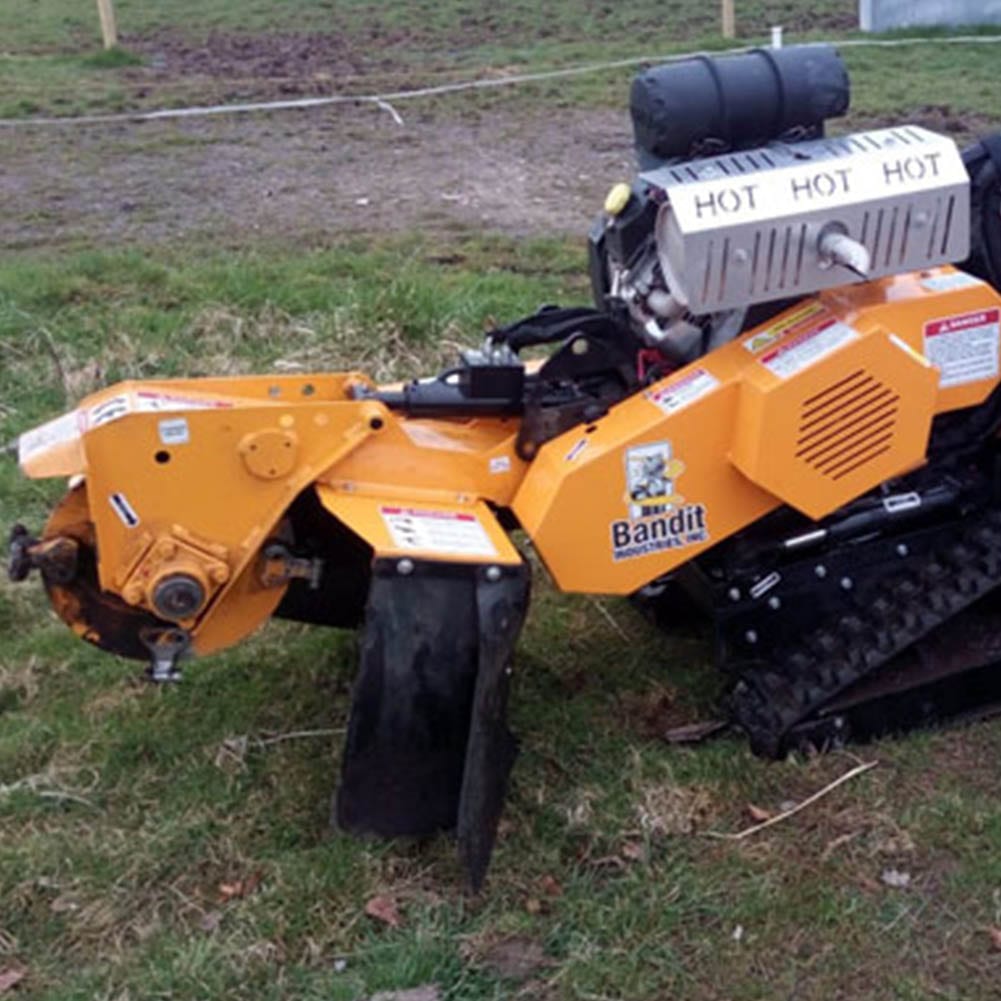 BANDIT ZT1844
Details
A smaller but powerful machine that can tackle a range of stumps with easy access to most garden.
Dimensions
Length: 96″ (2.4m)
Width: 30″ (76.2cm)
Height: 46″ (116.84cm)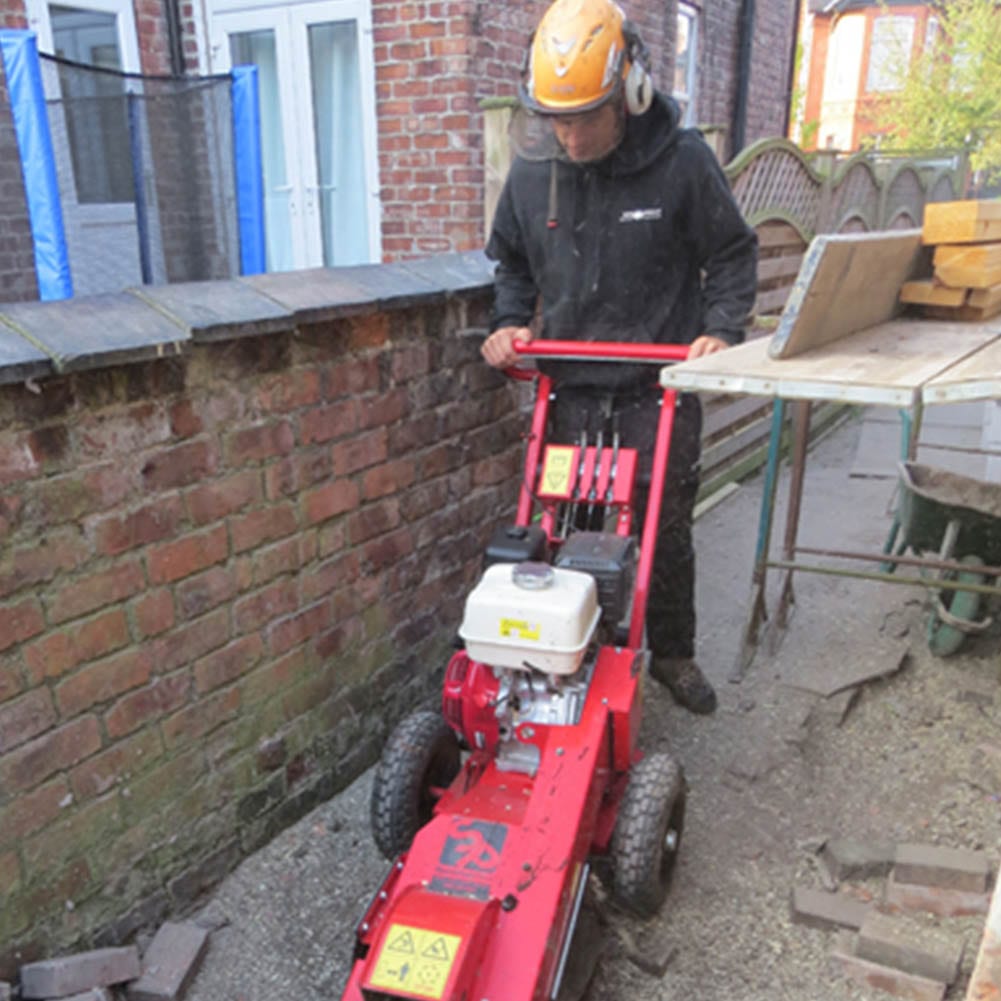 FSI ST 20B
Details
Our smallest machine to use where access is an issue and for stumps in tight corners.
Dimensions
Length: 5.9′ (1.8m)
Width: 26″ (66cm)
Height: 43″ (110cm)
When a tree is felled it is usually cut close to the ground. It can be left to rot, or removal can be accelerated by grinding the stump. This prevents the stump regenerating by sending out shoots that can grow even when the tree has been ground below the surface. Stump grinding does not remove all the roots but breaks down the main section at the base of the tree.
After the job is done, grindings are normally left on site to be used as mulch in order to add nutrients to the soil and encourage plant growth. If requested, we can remove the grindings and take them away for recycling, though this will incur an additional cost.
Wainwright Tree Stump Removal has the experience to deal with any of the problems associated with tree stump removal.
Wainwright Tree Stump Removal has the machines and the expertise at its disposal to penetrate the most difficult nooks and crannies. On the rare occasion when we may miss a section of surface stump, we will return and complete the root grinding at no extra cost.
There is far more to tree stump removal than meets the eye. But with the best equipment, years of experience and the skills to get the job done, Wainwright Tree Stump Removal will make it a hassle-free experience.
Please be aware that our machines come in various sizes and are all heavy. They can, therefore, cause damage to weak and soft ground when they are being positioned around the stump. It can sometimes prove difficult to get round obstructions such as walls, steep inclines or even other trees but our selection of three different sized machines means that in most instances we have the right machine for the job.
We also have to take into account the utilities, such as power and water cables, drains and fibre optics. Properly installed services should not pose a problem, but many have not been properly installed, especially in domestic gardens. Even when there are issues, we have the know-how to work around them without causing damage.